Rhodium Concentrate JE88 CLEAN - 2g Rh
Product information "Rhodium Concentrate JE88 CLEAN - 2g Rh"
Das Konzentrat aus recycelten Rohstoffen. Das Glanzrhodiumkonzentrat JE88 CLEAN besteht komplett aus recycelten Rohstoffen und ermöglicht weiterhin eine hervorragende Rhodiumbeschichtung. Es wird bevorzugt für dekorative Beschichtungen in der Schmuck-, Brillengestell- und Uhrenindustrie verwendet. Der Rhodiumelektrolyt JE88 CLEAN wird in vielen Fällen auch als Anlaufschutz für Silberware eingesetzt. Es können Schichten bis zu 1,0 µm abgeschieden werden.

Betriebsdaten:
Rhodiumgehalt: 2 g/l Rh
pH-Wert: <1
Dichte: 1,015 - 1,08 g/cm3

Arbeitsbedingungen:
Spannung: 2-3 Volt
Badtemperatur: 20-45°C
Expositionszeit: 2 min (1-5 min)
Anodenmaterial: Mischoxid-Anoden/Platiniertes Titan
Anoden-/Kathodenoberfläche: 1 : 1
Stromdichte: 0,5 - 2,0 A/dm2
Warenbewegung: erforderlich
Badfiltration: ab 10 Liter
Abscheiderate: 6 - 8mg/Amin

Niederschlagsdaten:
Härte: 800 - 900 HV
Schichtdicke: max. 1,0 µm
Dichte: ca. 12,4 g/cm3

Lieferform:
Ansatzkonzentrat

Badansatz Ansatzkonzentrat:
100ml Konzentrat JE88 mit 900ml dest. Wasser mischen.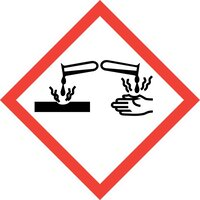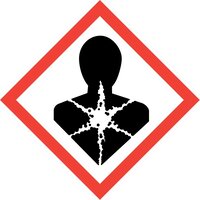 Hazard warnings
H314 Causes severe skin burns and eye damage.
H341 Suspected of causing genetic defects.
H290 May be corrosive to metals.
Safety instructions
Pc61 jentner.statements.Pc61
Pc51 jentner.statements.Pc51
P310 Immediately call a POISON CENTER/doctor/…
P405 Store locked up.
P501 Dispose of contents/container to {1}
Available downloads