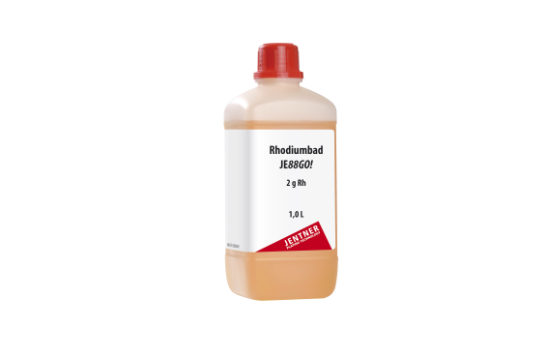 Plating Electrolytes
---
With our electrolytes you are on the safe side of surface coating.

All electrolytes are easy to use and can therefore be used quickly and easily by people who are not familiar in electroplating process - provided you have the necessary accessories.

Whether it is a noble gold-plated bracelet or a delicate silver-plated ring - the electrolytes with the JE number! Are you not looking for baths containing precious metals, but something that offers corrosion protection and good electricity and heat conductivity?
You are still right, because we are also offer nickel or copper baths. However, you have to note that we can only sell this to companies and not to private persons.
All dynamic prices are always up-to-date and clearly presented.