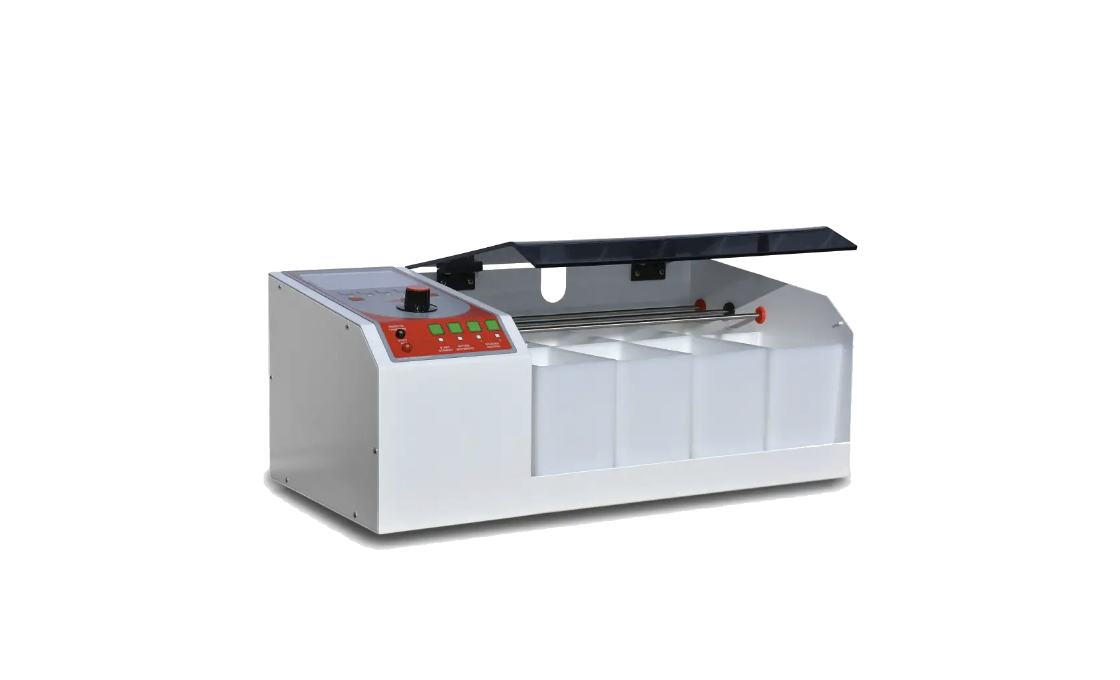 Machines and Equipment
---
Having your own small electroplating saves you the time-consuming processing of a electroplating service and you can electroplate at any time according to your own needs. With simple operation, we guarantee you a safe surface coating.

Here you will find everything from the small electroplating machines to the anode holder! Decide if you want to set everything by yourself with the analog Comfort machine, as in the good old days, or would rather have a digital machine with pre-installed programs?
But it doesn't have to be a big digital machine. If you don't need any tanks and you are interested in electroplating, you are also supplied here. For flash color gold and rhodium layers of 0.1 µm, we have the RMGo!, which is perfect for this.
Electroplating equipment from Jentner
Our electroplating units are available in digital as well as in analog form. With them, all common electroplating processes can be easily implemented, regardless of whether you are working with precious or base metals. With our digital systems, the process is facilitated by a high level of user-friendliness. Important values such as temperature, current and voltage are clearly shown on a digital display, making it easier to electroplate your workpieces.
The digital units also offer you the possibility of precisely calculating the precious metal consumption, thus enabling you to work in a targeted, clean manner. Much more, the electroplating units have integrated goods movements as well as connections for pin electroplating.
Due to our structured work in almost all areas of electroplating, our equipment is optimally adapted to all common electroplating baths. So you can work safely and reliably.
Our diverse product range is rounded off with a large selection of matching accessories for the corresponding electroplating equipment. So nothing stands in the way of optimal work in electroplating!