Palladium Bath JE42 D - 2 g/L Pd
Product information "Palladium Bath JE42 D - 2 g/L Pd"
The palladium bath JE42 D is a weakly alkaline electrolyte which is suitable for the deposition of bright, decorative, light palladium layers up to 0,5 µm thickness. The palladium electrolyte can be used as a final layer for decorative applications.

Operating data: 
Palladium content: 2,0 g/l Pd
pH-value: 8,5 - 9
Density: 1,08 – 1,09 g/cm³

Operating conditions:
Voltage: 1,5-2,5 Volt
Bath temperature: 25-30°C
Exposition time: 5-8 min.
Anodes: Mixed-metal-oxide
Anode/Cathode surface: 1 : 1
Agitation: required
Current density: 0,5 A/dm² (0,4 – 0,6)
Bath filtration: from 10 litres
Deposition rate: 0,5 A/dm² approx. 15 – 20 mg/Amin

Deposition data:
Hardness: 230 – 250 HV
Layer thickness: max. 0,5 µm
Layer density: approx. 11,8 g/cm3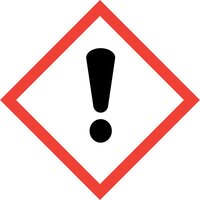 Hazard warnings
H315 Causes skin irritation.
H319 Causes serious eye irritation.
Safety instructions
P270 Do not eat, drink or smoke when using this product.
P280 Wear protective gloves/protective clothing/eye protection/face protection.
Pc10 jentner.statements.Pc10
Pc52 jentner.statements.Pc52
Pc51 jentner.statements.Pc51
P313 Get medical advice/attention.
Available downloads