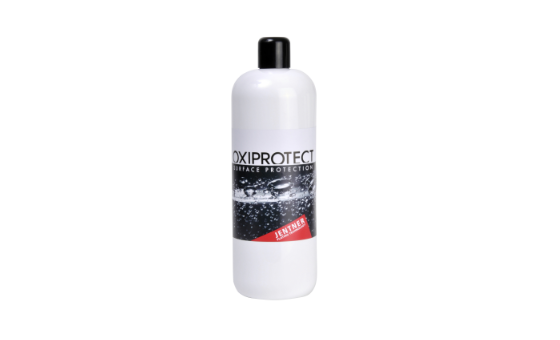 After Treatment
---
Protect your silver goods from constant tarnishing by processing with OXIProtect.

If this protection is not sufficient for you, you can use our further development OXIProtect JE799 Performance! Withstands even artificially caused tarnishing.
If you are looking for something to treat your used rhodium baths, the rhodium recycling powder is just the thing - you have never recovered rhodium so quickly and easily!
Electroplating equipment from Jentner
Our electroplating units are available in both digital and analogue form. With them, all common electroplating processes can be easily implemented, regardless of whether you are working with precious or base metals. With our digital systems, the process is facilitated by a high degree of user-friendliness. Important values such as temperature, current and voltage are clearly shown on a digital display, making it easier to electroplate your workpieces.
The digital units also offer you the option of precisely calculating the precious metal consumption, enabling you to work in a targeted, clean manner. On top of that, the electroplating units have integrated product movements as well as connections for pin electroplating.
Owing to our structured work in almost all areas of electroplating, our units are optimally matched to all common electroplating baths. This allows you to work safely and reliably.
Our diverse product range is rounded off with a large selection of matching accessories for the corresponding electroplating units. So nothing stands in the way of optimal work in electroplating!