Rhodium Concentrate JE88 - 2 g/100ml Rh
Product information "Rhodium Concentrate JE88 - 2 g/100ml Rh"
The rhodium concentrate JE88 deposits mirror shining, brilliant white, magnificent hard and abrasion resistant rhodium layers. It is preferably used for decorative coatings in the jewellery industry. In many cases the rhodium electrolyte is used as tarnish protection for silver products. Coatings up to 1 µm can be deposited.

Operating data:
Rhodium content: 2,0 g/100ml Rh
pH-Value: <1

Operating conditions:
Voltage: 2-3 Volt
Bath temperature: 20-35 °C
Exposition time: 2 min. (1-max. 10 min.)
Anodes: platinized titanium or mixed metal oxide
Anode/Cathode surface: 1 : 1
Agitation: advantageous
Current density: 0,5 - 2 A/dm2
Bath filtration: from 10 liters

Deposition data:
Hardness: 800 - 900 HV
Layer thickness: max. 1,0 µm
Layer density: approx. 12,4 g/cm3

Form of delivery:
-Ready for use 2 g/L Rh
-Concentrate form 2 g/100ml Rh for 1 litre bath

Concentrated bath preparation:
Mix 100 ml of the Rhodium JE88 concentrate with 900 ml distilled water.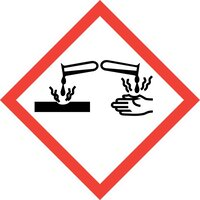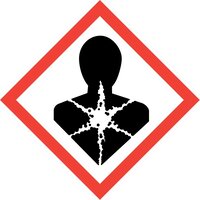 Hazard warnings
H314 Causes severe skin burns and eye damage.
H341 Suspected of causing genetic defects.
H290 May be corrosive to metals.
Safety instructions
Pc61 jentner.statements.Pc61
Pc51 jentner.statements.Pc51
P310 Immediately call a POISON CENTER/doctor/…
P405 Store locked up.
P501 Dispose of contents/container to {1}
Available downloads